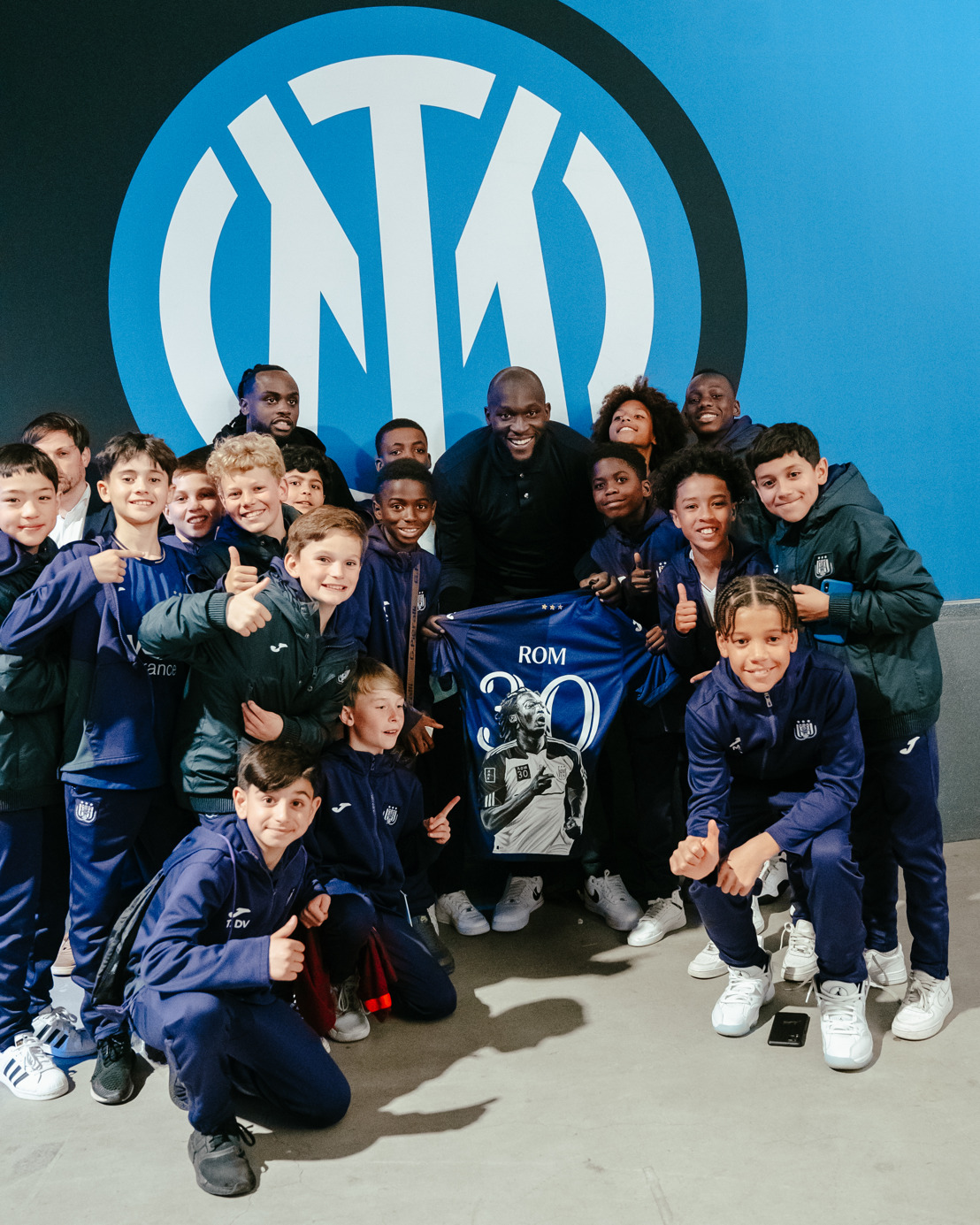 Anderlecht's youth players visit Romelu Lukaku in Milan for his 30th birthday
Please find additional photos below
Neerpede meets Neerpede. Sporting's U12 jumped on the bus in Brussels on Friday evening with destination Milan. With in their backpack: birthday wishes as well as a special shirt for Neerpede product par excellence Romelu Lukaku.
On the occasion of Big Rom's 30th birthday, our U12 players and staff attended the Inter-Sassuolo match. They witnessed a 4-2 victory for Inter and 2 goals scored by none other than Romelu. Romelu freed up over an hour after the match to meet up with our youth players at San Siro. A fantastic and inspiring experience for our Neerpede players, and one that was also full of symbolism. Just about all Neerpede youth teams have been celebrating their victories with the same gesture as Romelu for weeks. By doing so, they are supporting their role model after Lukaku faced racist insults during a game against Juventus earlier in the season.
Our U12 also played a friendly on Sunday against their Inter peers at the Konami Youth Development Centre. With a 2-3 win in the pocket, they boarded the bus with direction of Brussels.
The photos below can be used free of charge with copyright 'RSCA Studio'.