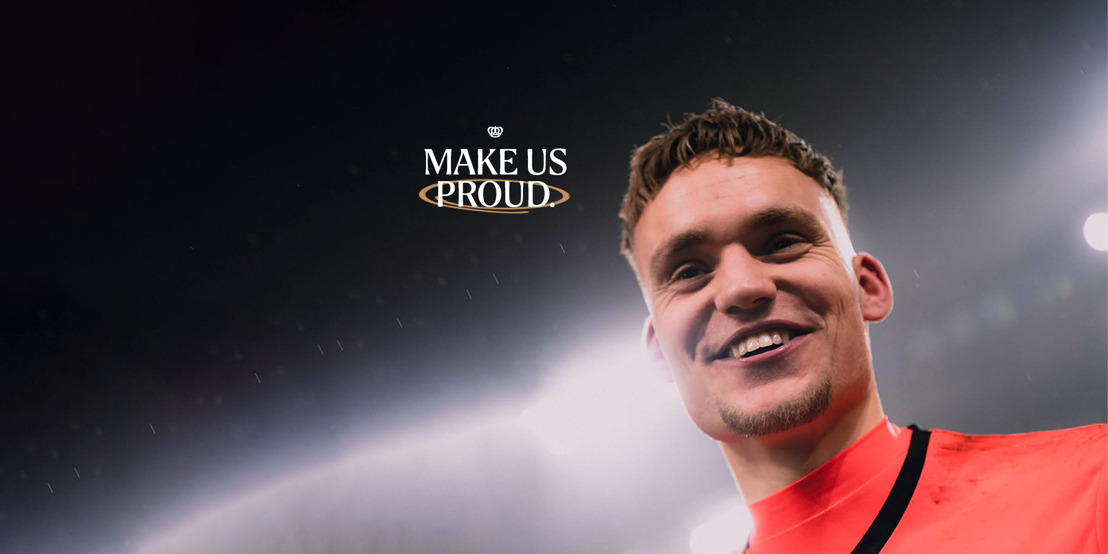 Bart Verbruggen makes the permanent move to Brighton & Hove Albion
Bart will play in the Premier League next season
RSC Anderlecht and Brighton & Hove Albion FC have reached an agreement regarding the permanent transfer of Bart Verbruggen (20). The Dutch goalkeeper will sign a five-season contract with the Seagulls and thus play in the Premier League next season.
Bart Verbruggen started his career with the youth teams of NAC Breda and joined RSCA in the summer of 2020, at the age of 18. He made his debut in the first team at the final stages of that season and played in all playoff games. The following season, Bart continued his development with the U21s.
Bart started this season as goalkeeper for our RSCA Futures in the Challenger Pro League. Thanks to his excellent performances, he became first choice as first team goalkeeper after the winter break. In half a season, Bart put in a series of impressive performances, like those in the UEFA Europa Conference League in which RSCA made it to the quarter-finals.
In total, Bart Verbruggen played 44 games in purple and white: 13 with the RSCA Futures in the Challenger Pro League and 31 with the first team. His clean sheets, excellent footwork and leadership qualities have obviously not gone unnoticed. They have earned him a transfer to the Premier League.
CEO Sports Jesper Fredberg:
"It has all happened very quickly for Bart. The club made a conscious choice in January to make him our first goalkeeper and now he is already making the move to the Premier League. We are incredibly proud that Bart has been able to develop himself so quickly at our club. This transfer is the best strategic choice both for him and for RSCA. We wish Bart nothing but the best in what will undoubtedly be a wonderful career."
Bart Verbruggen:
"I have truly had three fantastic years here. I have met wonderful people in a warm environment and I have always been proud to be part of RSC Anderlecht. This club has offered me the platform to develop myself, which has allowed me to make this move. Playing in the Premier League has always been a childhood dream. That dream is now coming true, and I also owe it to the club. I want to sincerely thank all the fans and everyone within the club and wish you all the best for the future."
Good luck with the Seagulls, Bartje.