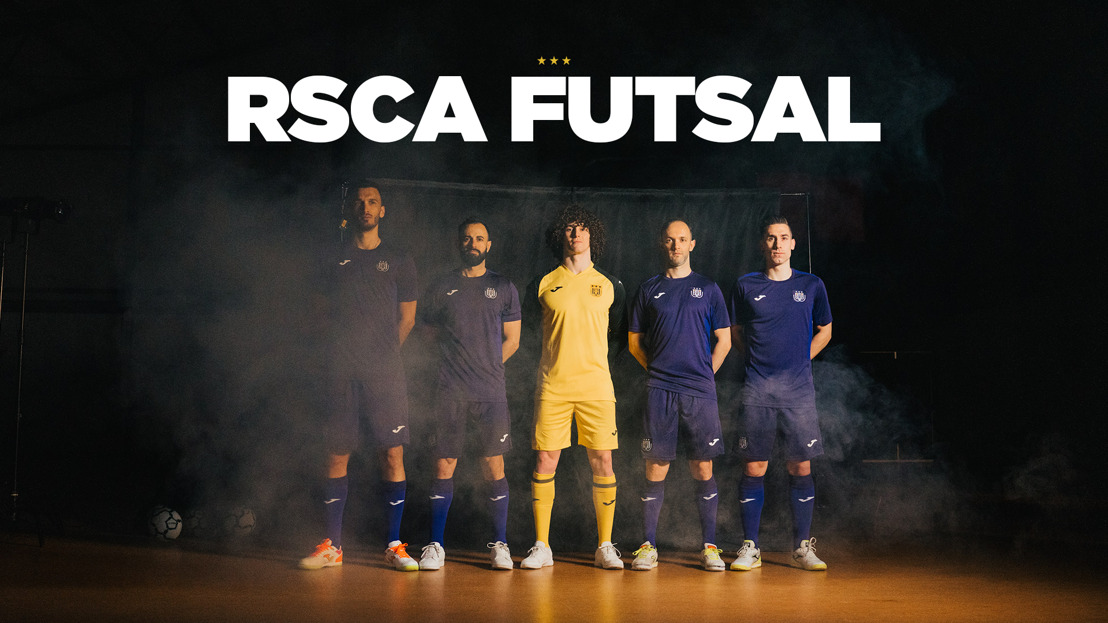 FP Halle-Gooik becomes RSCA Futsal
RSC Anderlecht and FP Halle-Gooik start a new and ambitious story together.
Friday, March 25, 2022 — A partnership which was written in the stars. Both clubs share a strong local fanbase. And both clubs also share strong ambitions on a sportive and commercial plan. To realize those ambitions, both topclubs are now joining forces. FP Halle-Gooik will play as RSCA Futsal as of the 2022-2023 season.
FP Halle-Gooik is the leading club in Belgian futsal. The club has an impressive track record. And with top players like Roninho, Grello, Jelovcic and Dillien, the club is well on its way to winning the title this year as well. FP Halle-Gooik is also a well-established side in Europe. In recent years it has been continuously in the top 10 of the UEFA Futsal Club ranking and they play almost annually the Champions League. FP Halle-Gooik also has a women's team, youth teams and a Futsal school.
Belgian League Title 2015, 2016, 2017, 2018, 2019
Belgian Cup 2015, 2016, 2018, 2019
Supercup 2016, 2017, 2018
Overseas Supercup 2018
Benecup 2015, 2016
The home of RSCA Futsal will be the brand new top sport hall Belleheide in Roosdaal. A state-of-the-art sports center which meets all European standards and which has a seating capacity for 1 100 fans. A new home for the Mauves on the border of East Flanders and Pajottenland. And just 15 kilometers from the Lotto Park.
The complex will be inaugurated in early August with a fantastic gala match against the European topteam Benfica.
Peter Verbeke (CEO RSC Anderlecht)

Futsal is a discipline in full commercial development. With RSCA Futsal, we now have a new club which puts the development of talent first, and which wants to push the sport in Belgium to the next level and aspires to reach the European top."
Lieven Baert (Manager FP Halle-Gooik):
"Despite our long-standing status as number one, the project gradually ran up against a number of limits. The move to the brand new infrastructure and the cooperation with the record-breaking champion is the start of a new and ambitious chapter. Our hearts have always been Mauve. It is a privilege to now be part of this fantastic club and to be able to achieve new successes together."
Jean Kindermans (Director youth academy RSC Anderlecht):
"In addition to the required technical ability, the importance of speed of execution, intensity and decision making is also increasing in modern top football. In that sense, Futsal is an interesting addition to Neerpede's football development program."
Martin Baert (president FP Halle-Gooik):
"This partnership is the culmination of years of growth for the club. We can't imagine a better partner to take this new step than RSC Anderlecht."
Contact
RSC Anderlecht press contact (ad-interim)
Tim Borguet
+32 498 41 69 51
FP Halle-Gooik
Lieven Baert
+32 476 93 66 42