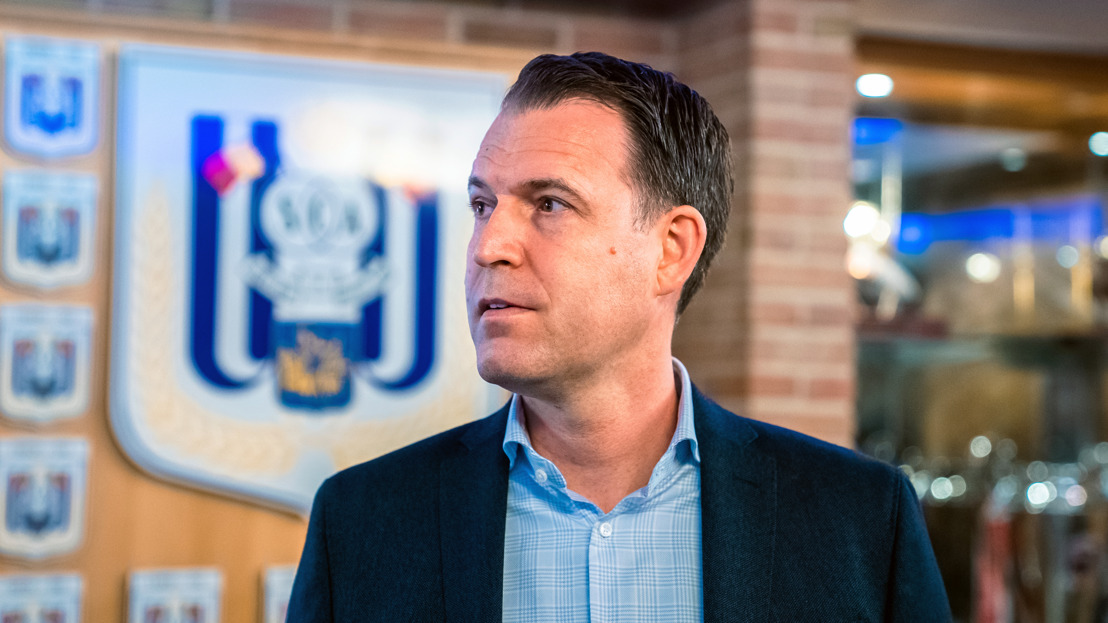 Mikkel Hemmersam joins RSCA as Sports Manager
Mikkel Hemmersam joins Royal Sporting Club Anderlecht as Sports Manager. Mikkel will work closely with CEO Sports Jesper Fredberg to develop the long-term strategy of the club. He will also be in charge of the scouting, recruitment and organization of the RSCA Futures-team, assist in developing young talents and optimize their transition to the first team.
Mikkel Hemmersam enjoyed a career in law for over 10 years, before becoming the Head of Recruitment at the Academy of FC Copenhagen in 2014 until 2018. After a spell of working as an independent scout, he joined FC Nordsjaelland in 2020 as CO-CEO and Sports Director.
In the past few years, Mikkel had a crucial part in both the Academy and recruitment for the first team at FC Nordsjaelland. He helped to turn FC Nordsjaelland into a title contender, while at the same time making it a prime destination for the development of young talents. This season, Nordsjaelland finished second in the Danish Superliga with one of the youngest teams in all European competitions.
In a recent CIES-study, FC Nordsjaelland topped the list of clubs worldwide that gave the most playing time to players younger than 20 (Anderlecht being eighth). In April, the Danish club also won the prestigious Ajax Future Cup, where Anderlecht finished third with our U17.
Mikkel Hemmersam:
"Talent development is what drives me. I've always had a lot of respect for the work Anderlecht has done in terms of producing so many talented players for the biggest competitions. So I'm honored to come and work for a club like Anderlecht where that aspect of football is so crucial to its philosophy. This project has so much potential and I can't wait to be a part of it."
CEO Sports Jesper Fredberg:
"I am really happy to welcome Mikkel to RSCA. We have been looking to strengthen the sports department for a while now, and with Mikkel we are bringing in someone with experience and a background that fits the DNA of RSCA really well. He also has a strong knowledge of European football, he's passionate about talent development and he has management experience."
Welcome, Mikkel.