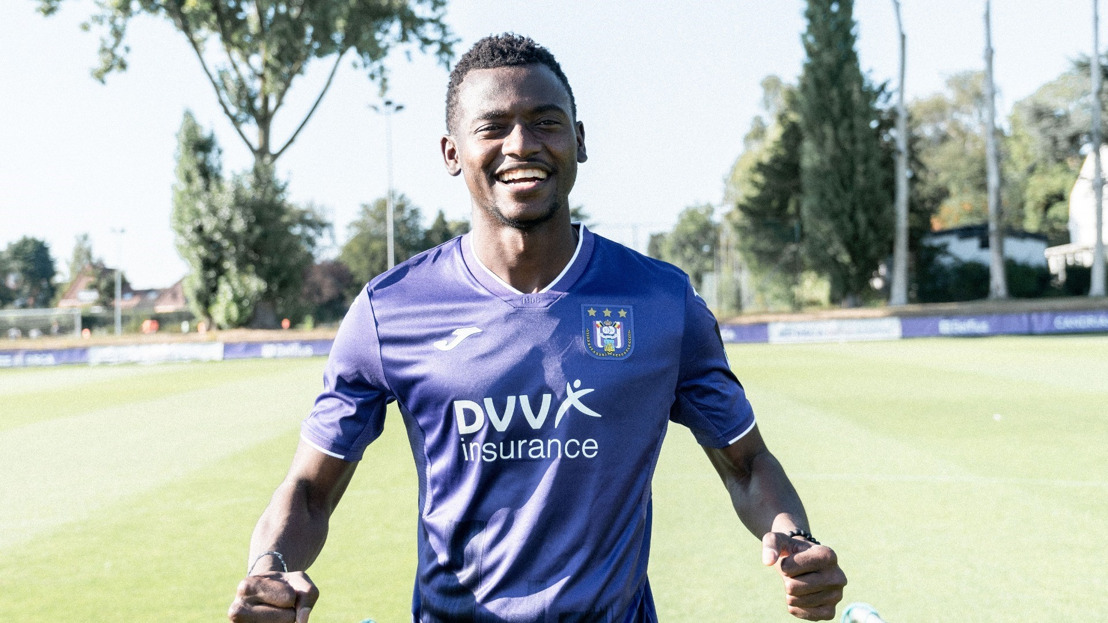 Mustapha Bundu moves to RSC Anderlecht
The young striker from Sierra Leone joins the club from Aarhus GF and signs a four-year deal
Mustapha Bundu is an Anderlecht player. The last four seasons, he played for Danish first division club Aarhus GF, where he scored 10 goals and provided 12 assists last season. He signs a contract for the next four seasons. He will be playing with the number 19.
"Bundu is a kind of player we didn't have yet in our team. He is a polyvalent attacker, but a winger in the first place. He's a winger with speed, but also power and likes to play deep without the ball. With his goals and assists in the Danish competition, he has shown that he can be decisive and now has to make the next step in his career with RSC Anderlecht. His arrival means extra competition within the team, which is an absolute must in top clubs." says RSC Anderlecht Sports Director Peter Verbeke.
"RSC Anderlecht is a big club. I'm looking forward to working with my new team mates and the coaches. This is the perfect place for me to further develop myself as a player and contribute to the attacking football Anderlecht likes to play." states a delighted Mustapha Bundu.
Jan Gatz Press Manager, RSC Anderlecht