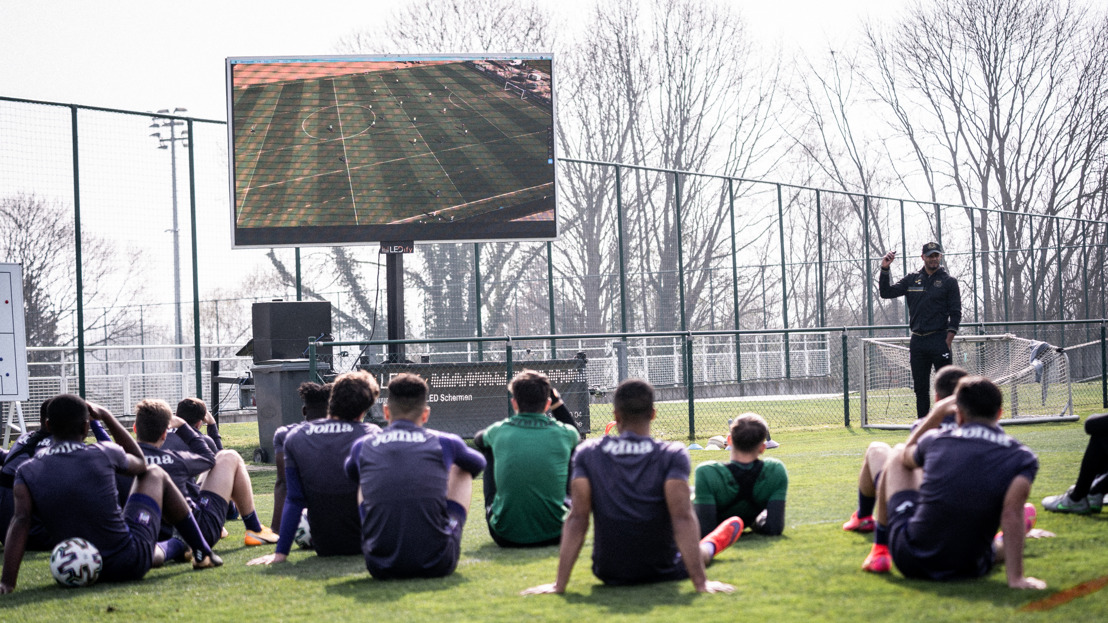 RSCA strengthens staff for the 21-22 season
Even though the current season hasn't ended yet, RSC Anderlecht is already planning next season. The club wants to get the first team staff of coach Vincent Kompany on point before the start of the 2021-2022 season.
Aaron Danks will join the Mauve & White staff at the start of the new season on the 14th of June. The Englishmen has a lot of experience in coaching young players and joins from the English FA, where he worked as an assistant coach to the national U21's. The last 5 years, Aaron has worked in different roles for the English football association. Before that, he worked with the youngsters at West Brom and Birmingham City.
RSCA als exentds the collaboration with its Performance specialists Bram Geers (Lead Physical Coaching), Niels Mathieu (Lead Physiotherapy), Stephanie Scheirlynck (Nutrition) and goalkeeper trainer Jelle Ten Rouwelaar.
Bram Geers obtained a Physical Education degree in Belgium as well as in the Netherlands and has been with RSCA since 2017 as a physical coach. Niels Mathieu studied at the Vrije Universiteit Brussel and at Glasgow University. He has been at Anderlecht since 2012, first as a physical therapist, now as Lead Physiotherapy.
Stephanie Scheirlynck works with athletes from different disciplines and has been working with RSC Anderlecht since 2013. She provides the players with nutrition plans and ​ advice.Jelle Ten Rouwelaar, lastly, has played more than 400 games in the Dutch Eredivisie. In the summer of 2020, after being the goalie trainer at NAC Breda for four seasons, he joined the RSCA first team staff.
With these contract extensions and the arrivel of Aaron Danks, RSCA continues to invest in the framework around the first team. Sports Director Peter Verbeke: "It's important that we can build on a stable Sports structure. We have been investing in young, passionate people who are an expert in their field. Their hunger and eagerness to learn and improve are perfect for our ambitious plans. Bram, Niels, Stephanie and Jelle will have a big role in professionalisation of the Sports department. With Aaron's arrival, we chose for someone who fits the way we want to structure the technical & tactical aspects of our training perfectly. With Craig Bellamy, he will provide the right support for Vincent."
Congratulations, Bram, Niels, Stephanie and Jelle and welcome, Aaron!