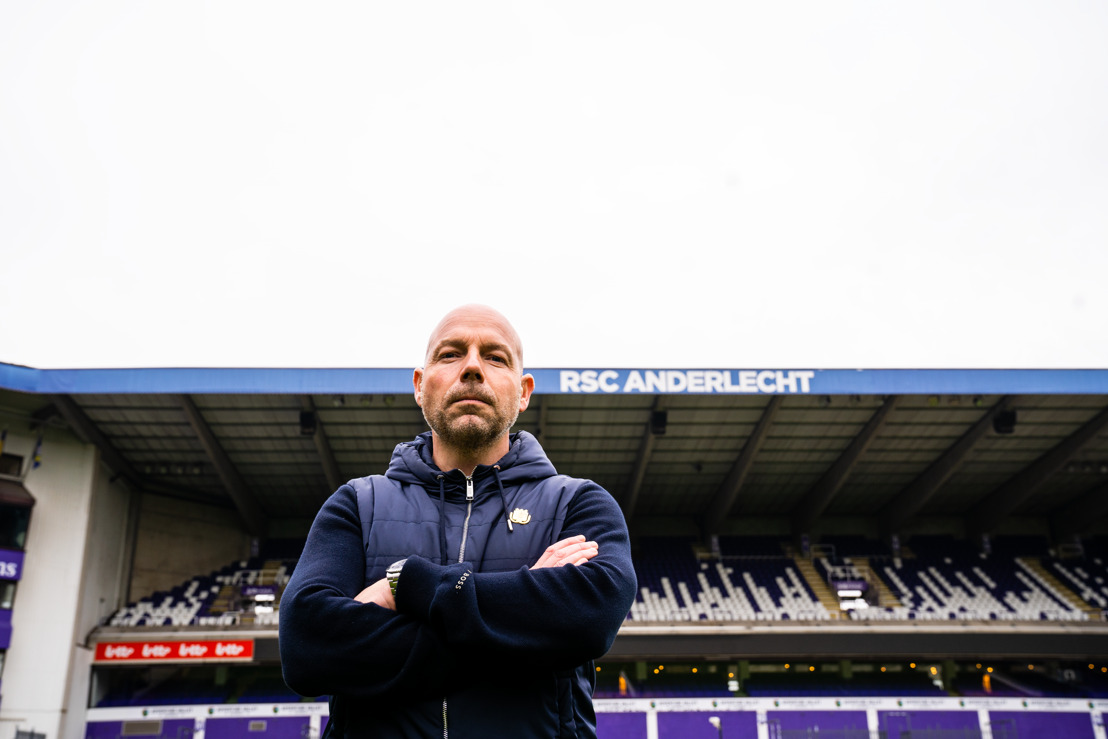 Royal Sporting Club Anderlecht appoints Brian Riemer as head coach
Riemer (44) will travel to the winter training camp on Friday to join the group
Brian Riemer is the new head coach of Royal Sporting Club Anderlecht. Brian, previously the assistant-coach at Premier League side Brentford FC, will take up office as from Friday and will join the group at the winter training camp. Robin Veldman will become the assistant-coach to Brian Riemer.
Career
Brian Riemer (°22 september 1978) started his professional career in football at Danish side Hvidovre as a youth coach in 2004. In 2006, he became the assistant-coach for the first team and briefly took up the role of interim-head coach in 2008, before making the move to FC Copenhagen later that season.
At FC Copenhagen, Brian took the U19's under his wings for three seasons and led them to a domestic title. He then integrated the staff of the first team in January 2012. With Brian as their assistant-coach, FC Copenhagen first won the Danish cup, became champions of Denmark in 2013 under Ariël Jacobs and went on to win two more cups. Brian was part of several Champions League and Europa League campaigns until he returned to become the head coach of FC Copenhagen's U19's from 2015 until 2018.
When the Dane Thomas Frank took up the position of head coach at English side Brentford FC, Brian joined his long-time friend as assistant-head coach. In the season 2019-2020, Thomas and Brian managed to bring Brentford FC to third place in the Championship, just missing out on promotion to the Premier League by a defeat to rivals Fulham in the play-off final. That same season, Brentford FC played the semi-finals of the Carabao Cup against Tottenham.
In the following season, Frank and Riemer succeeded in promoting Brentford FC to the Premier League for the very first time in the club's history. By building a coherent project and bringing stability, the London club ended up 13th in the Premier League in their first season in the top flight and are currently comfortably sitting 10th in the table.
Brian Riemer:
"Ever since I was a little kid, I've known RSC Anderlecht as a massive club in European football. So I'm obviously very proud to become the head coach at such a big and proud club. I know what it's like to have to win every game and to compete for titles from my time at FC Copenhagen. Over the past years at Brentford FC, we've completed a very different yet massive challenge to install a long-term football culture and stability and, in the end, to bring the club to the Premier League. I feel the time is right for me now to take the next step and I only wanted it to be in a top, top club like this. There is work to be done to get the team back where it belongs. I'm very eager and confident about the challenge ahead."
Jesper Fredberg, CEO Sports:
"Brian has played a crucial part in Brentford's successes throughout the last few years. He's obviously ready for the next step and we're very happy that we've managed to bring him to RSC Anderlecht. We took the time to find the right candidate, someone who fits the style of play and the long-term strategy of this club. Brian stands for a clear, dominant and entertaining style of play that will match well with our philosophy here at RSC Anderlecht."
---