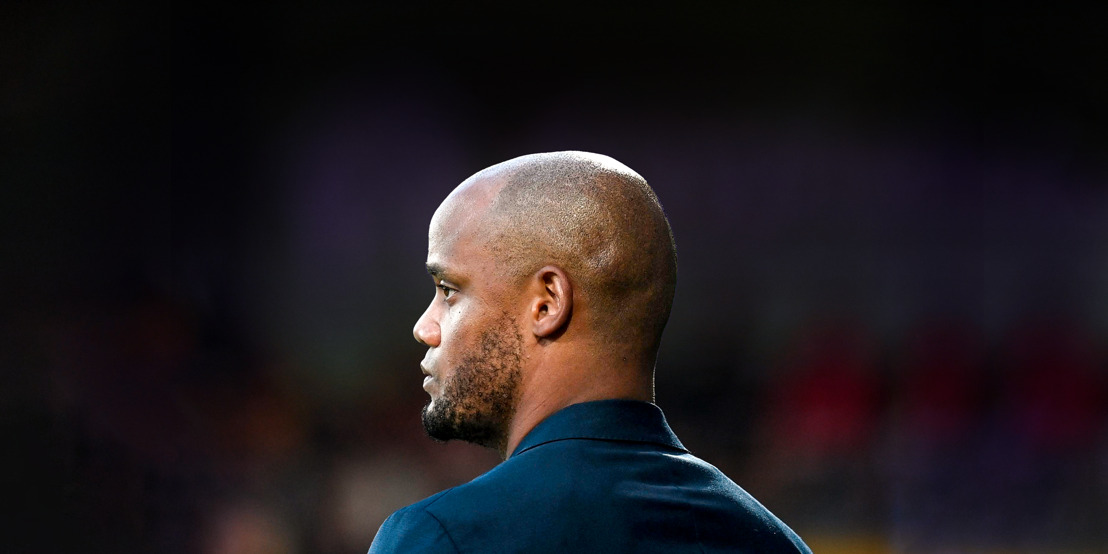 RSC Anderlecht and Vincent Kompany part ways
Thanks for everything, Vince
Vincent Kompany returned to RSC Anderlecht in the summer of 2019 after his time at Manchester City, Hamburg and RSCA. At the start of the 2020-2021 season, he was appointed head coach of RSC Anderlecht. In the past two seasons, the club managed to rebuild with coach Kompany.
The club and the coach have analysed the past season and discussed the plans for the future. The two parties have decided to part ways in mutual consent. This decision was taken with a lot of mutual respect and gratitude for everything that has been achieved together.
The club wishes Vincent Kompany all the best in his further career as a coach. He was, is and will remain an icon of the club and will always find a home at Royal Sporting Club Anderlecht.
Vincent Kompany:
"Today only one feeling prevails: I am proud that I was able to start this new chapter at the club of my heart. I have now been a player and a coach of RSC Anderlecht, but above all I remain a loyal fan."
CEO Peter Verbeke:
"Vincent was an essential part in rebuilding a renewed RSC Anderlecht. He brought professionalism and expertise and has also been important in the development of young players. The club will continue to build on these foundations."
President Wouter Vandenhaute:
"The club and the coach can be proud of their collaboration. I feel confident about both our futures. Vincent Kompany will succeed without RSC Anderlecht, and RSC Anderlecht will succeed without Vincent Kompany."