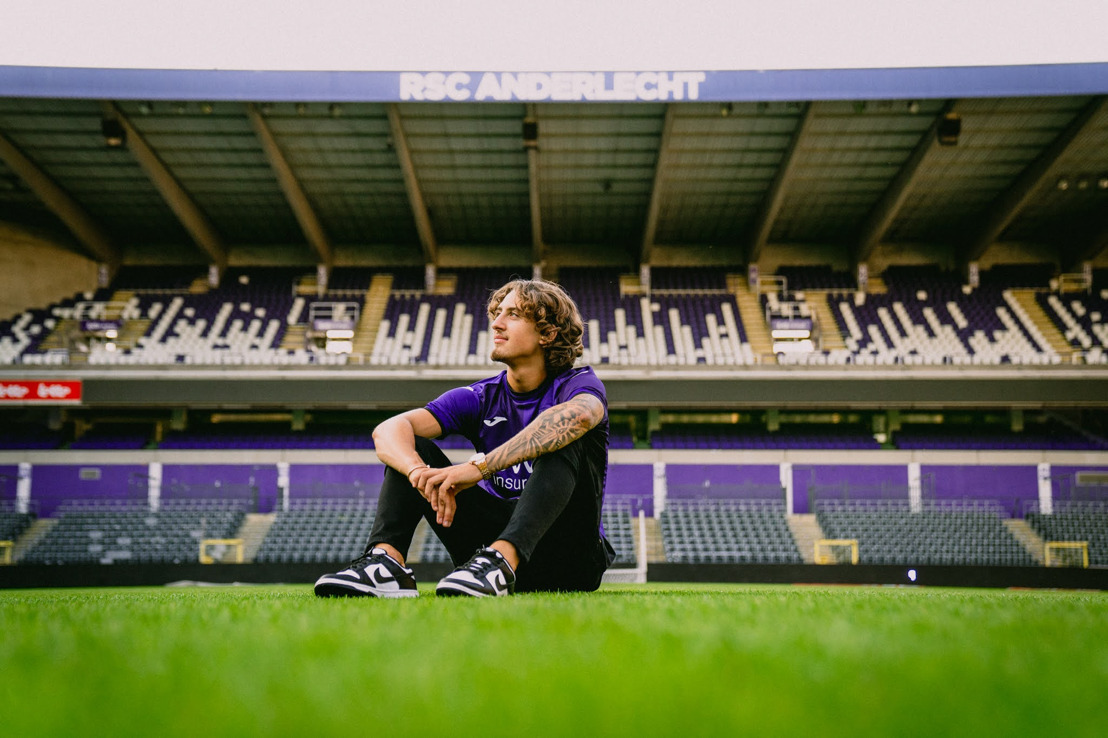 RSC Anderlecht complete Fábio Silva signing on loan
The young Portuguese striker joins our club from Wolverhampton Wanderers FC
Fábio Silva will play at the Lotto Park this season. The striker, who is celebrating his 20th birthday this Tuesday, is joining our club on loan for one season from England's Wolverhampton Wanderers.
Fábio learned the tricks of the trade at SL Benfica and FC Porto. Fábio immediately emerged as a big talent and as a youngster he already strung together records. In August 2019, he became the youngest player ever to play for FC Porto in the league. Moments later, he did the same on the European stage, when he came on against Young Boys Bern in the UEFA Europa League. Fábio even became the youngest debutant and the youngest goal scorer ever for Porto FC.
Since his move to England in 2020, Fábio has played in 62 games for Wolverhampton Wanderers FC, scoring 4 goals and providing 6 assists. Again, he became the youngest player ever to score in the Premier League for the Wanderers.
Fábio has already made a name for himself in the Portuguese national team as well. He went through all the youth series and has been a confident striker for years. Since September 2021, he's part of the U21's national squad.
The young striker will now strengthen the attacking line of RSC Anderlecht and will wear the number 99.
CEO Peter Verbeke:
"Fabio is known as one of the most talented strikers of his generation in Europe. He combines physical intensity and grinta with scoring ability. Although he has only just turned 20, he already has 2 years of experience in the Premier League. Fabio's arrival is important because we have a lot of games to play in a short space of time and because we want to compete on all three fronts."