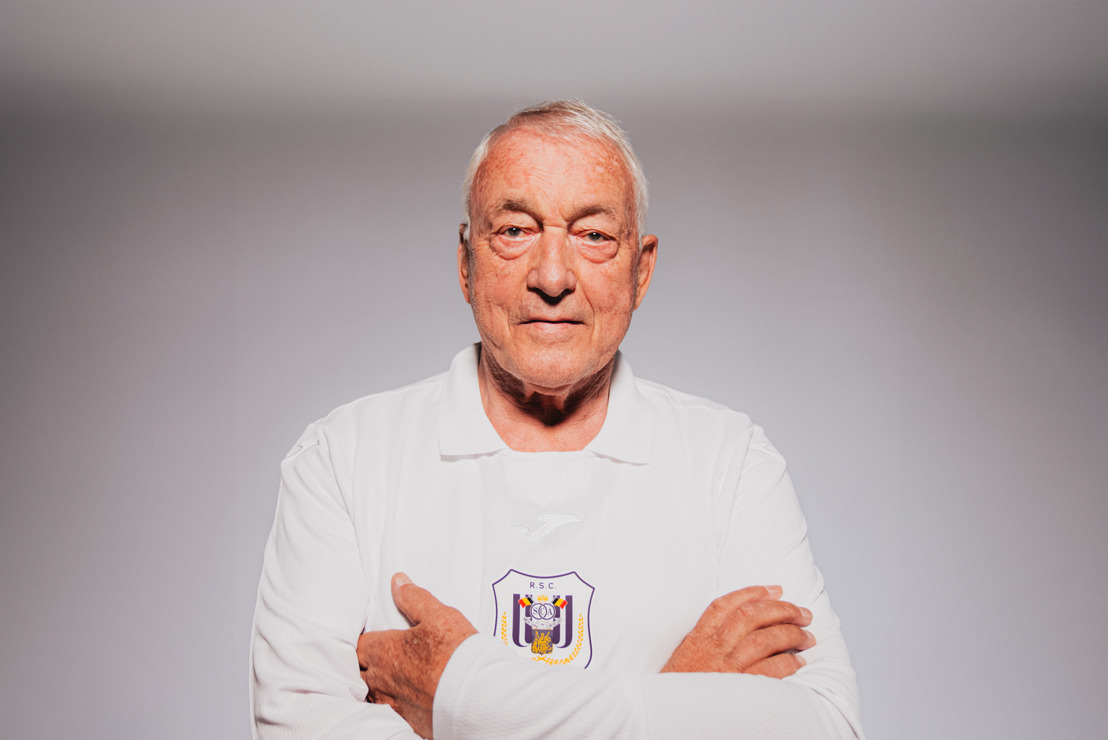 RSCA celebrates Paul Van Himst with a unique shirt
Our club pays tribute to one of RSCA's most iconic legends
Paul Van Himst celebrates his 80th birthday. An icon of the club, the personification of champagne football, one of the greatest in 115 years of club history. Van Himst became champion eight times with RSCA, and won the cup four times. He was awarded four Golden Boots and in 1964, Van Himst finished fourth in the referendum for European footballer of the year. He was a world footballer, the star of his generation. In 1982, Paul Van Himst became coach of RSCA. Defeating Portuguese side Benfica, he added the 1983 UEFA Cup to Sporting's trophy cabinet.
His birthday will be celebrated appropriately. This Saturday, October 7th, Paul Van Himst will be the club's honorary guest in the game against KV Mechelen. Our first team will play in a limited edition shirt: a JOMA reissue of the stylish white shirts in which Paul Van Himst became a world star of his generation.
The shirt, with a stylish collar, is all-white, symbolizing Paul's elegance and flair. "The only right color for a football shirt," as Van Himst himself once stated. Shirt sponsors DVV and Napoleon Sports will also be printed fully white for the match against KV Mechelen, in honor of Paul.
The logo of what was then RSC Anderlechtois appears at the center of the chest. The initials of PVH were subtly integrated at the front of the neck, a tribute to the Golden Boot of the Century. The unique serial number of each shirt is printed in the neck.
And although the shirt looks back to the past, you can experience it to the fullest with today's technology. Thanks to a collaboration with Swiss company CollectID, fans can tap the club's crest on the shirt with their smartphone. That leads you to a web page where they relive Paul's rich career through 80 unique images.
Shop the limited edition shirt online now or buy it in the fanshop as from Saturday.