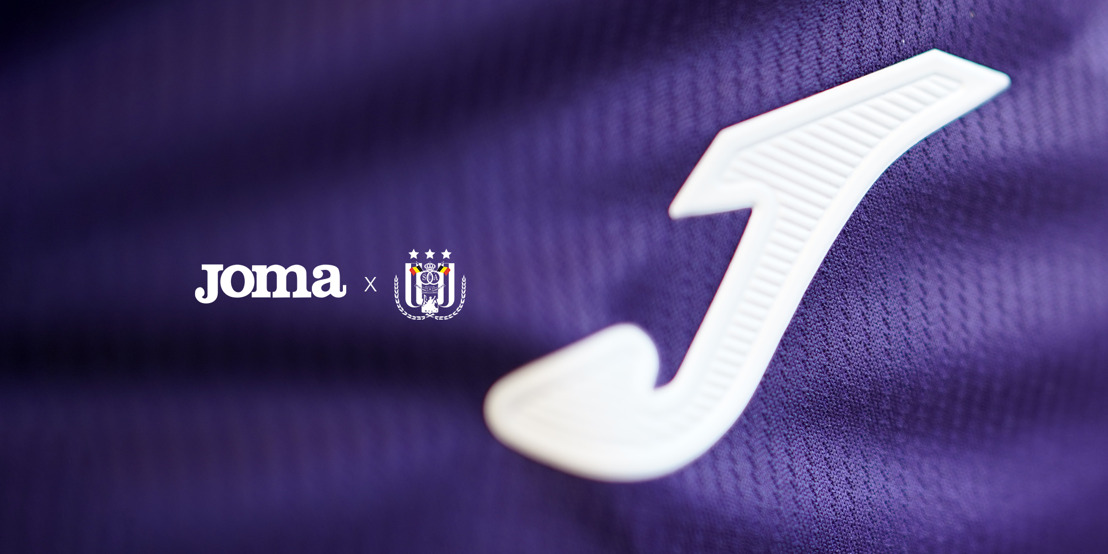 RSCA x JOMA. The success story continues
RSC Anderlecht and kit sponsor JOMA have renewed their partnership for the next three seasons
Royal Sporting Club Anderlecht and JOMA have renewed their partnership. JOMA will supply RSC Anderlecht's shirts and training wear for the next three seasons. This renewed agreement broadens the scope of the collaboration with JOMA and will strengthen the commercial ambitions of the club.
The partnership with JOMA, originally a Spanish sportswear brand, started in 2018. In the past few years, the new creative processes and the club's considerable input, resulted in a successful partnership. The home and away shirts were all a homage to the club's purple & white colors. The other shirts were characterized by innovative designs and collaborations with contemporary, leading brands.
(continue reading below the photos)
In the 2021-2022 season, for instance, the third shirt with golden elements was already particularly popular with fans. Last season, the club even reached record numbers, largely thanks to the immense success of the black BXL shirt. Designed in collaboration with Belgian artist Damso, the club sold over 15,000 shirts of this unique collaboration. The one-off, exclusive shirt that was co-designed with Belgian fashion label Arte was another highlight. Reasons enough to extend the partnership with JOMA.
For the new season, the second and third shirt will already be launched around mid-June. The first shirt, in which RSC Anderlecht will play at home, will be unveiled just before the start of the new season.
CEO Non Sports Kenneth Bornauw:
"The collaboration with JOMA has proven to be a success. We are therefore very pleased to continue with JOMA, to take the next steps together and to try and break new records. JOMA is a partner that is always open to discuss creative processes, and successfully so. We're already looking forward to present the shirts for the new season."
Alberto López, General Manager JOMA:
"We are delighted to continue our partnership with RSC Anderlecht for the next three seasons. The last years have highlighted the level of confidence and trust that exists between us. We are positive that the partnership will only continue to strengthen."
---
About JOMA Sport Football
The Spanish brand, established in 1965 by Fructuoso Lopez, has a large portfolio of clubs and national teams, including Villarreal CF, Norwich City, Hibernian, Swansea, Atalanta BC and Torino, all benefiting from the brand's industry expertise. And national teams such as Ukraine, Romania, Cuba and Honduras among others. Besides, Joma is present in the market in more than 120 countries and has eight subsidiaries in the United States, Italy, China, UK, Germany, Mexico, Panama and Brazil.