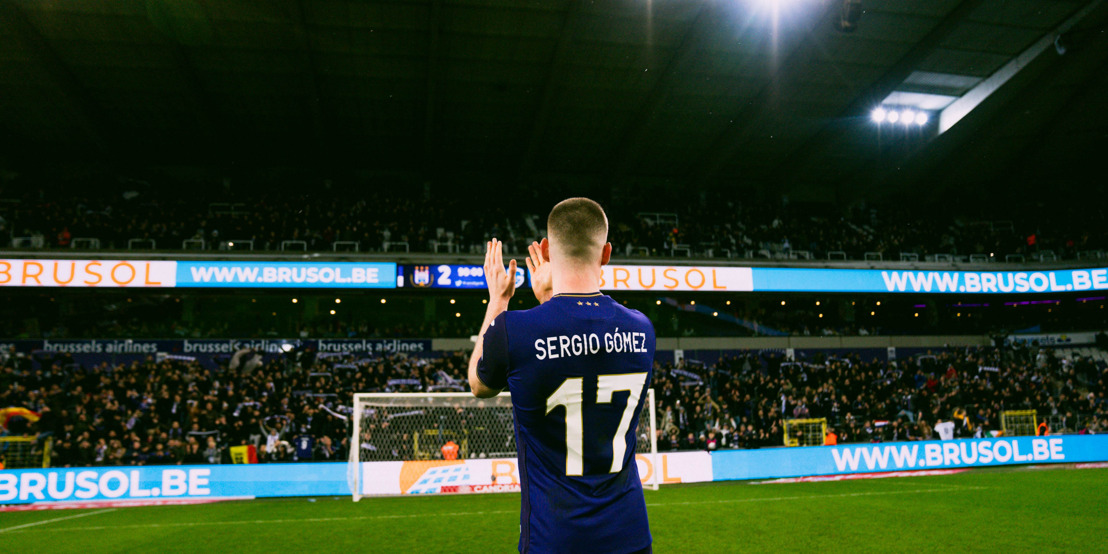 Sergio Gómez leaves RSCA for Manchester City
Go get'em, Sergio
RSC Anderlecht and Manchester City have reached an agreement on the final transfer of Sergio Gómez.
Sergio joined our club from Borussia Dortmund last summer. A product of the academy at FC Barcelona, the young Spaniard immediately turned out to be a revelation in the Belgian competition. As a left back, he scored 7 times last season and provided 15 assists. On top of that, he was voted 'player of the season' by our fans in his first season at the club.
Sergio's excellent performances did not go unnoticed for long. Today, the player has made his dream come true by making the move to Manchester City.
Sergio Gómez:
"RSC Anderlecht gave me every opportunity to develop my potential. It's thanks to this club that I became the player I am today. I'm very grateful to the club for that. It was a fantastic experience to play in front of a full stadium every time. The fans and the club will forever have a place in my heart."
CEO Peter Verbeke:
"Obviously, it is always our intention to keep good players with us over a longer period of time. But sometimes a player is confronted with a 'once in a lifetime opportunity', an opportunity that we don't want to deny him. Sergio's evolution is another example of how this club develops the talent of young players and can prepare them for the absolute top."
Gracias, Sergio.