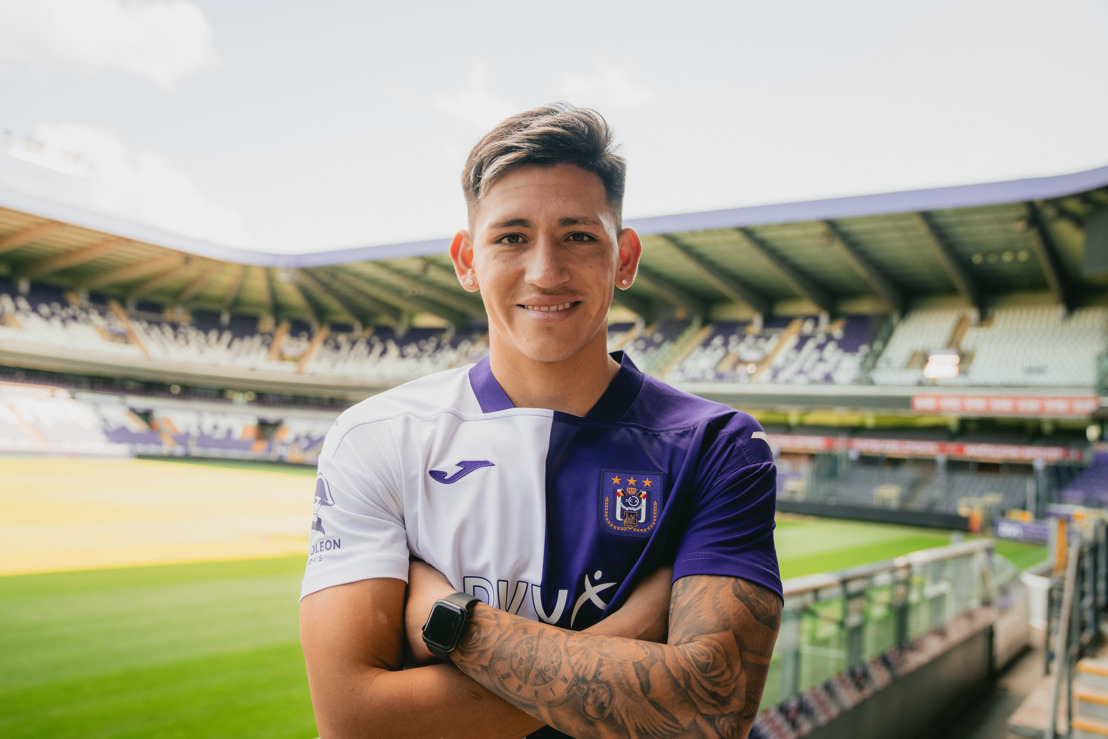 Striker Luis Vázquez joins us from Boca Juniors 
The Argentine striker has signed a contract for 5 seasons at RSCA 
Bienvenido, Luis Vázquez. The Argentine striker joins us from Boca Juniors and has signed a contract for 5 seasons at RSCA.
Luis Vázquez is a 1.90-meter-tall center forward who enjoyed his formation in Argentina at Club Atlético Patronato. In the summer of 2020, he made the move to Boca Juniors' U23 team, only to join the A team a year later and celebrate his debut in the mythical La Bombanera. At Boca Juniors, Luis ended up playing 99 games in which he scored 16 goals and delivered 7 assists.
Luis will join the group as soon as all administrative formalities have been finalized.
CEO Sports Jesper Fredberg:
"We have been working on this deal for a long time, so we're very happy to welcome Luis at the club and to secure him for the long term. By doing so, we can also give him the time to settle in and to work on his integration on and off the pitch. With his qualities and scoring abilities, he will surely provide us with more options in terms of our attacking threats."
Luis Vázquez:
"I joined a big club like Boca Juniors as a young player and now I'm making the move to European football. I am honored that I'll be playing for such a great club like Anderlecht, with its rich history of successful Argentine players. I am a player who likes to run and put pressure, who puts a lot of intensity in his game and always gives everything on the pitch, but also has an eye for his teammates. I'm looking forward to do that in these colors."