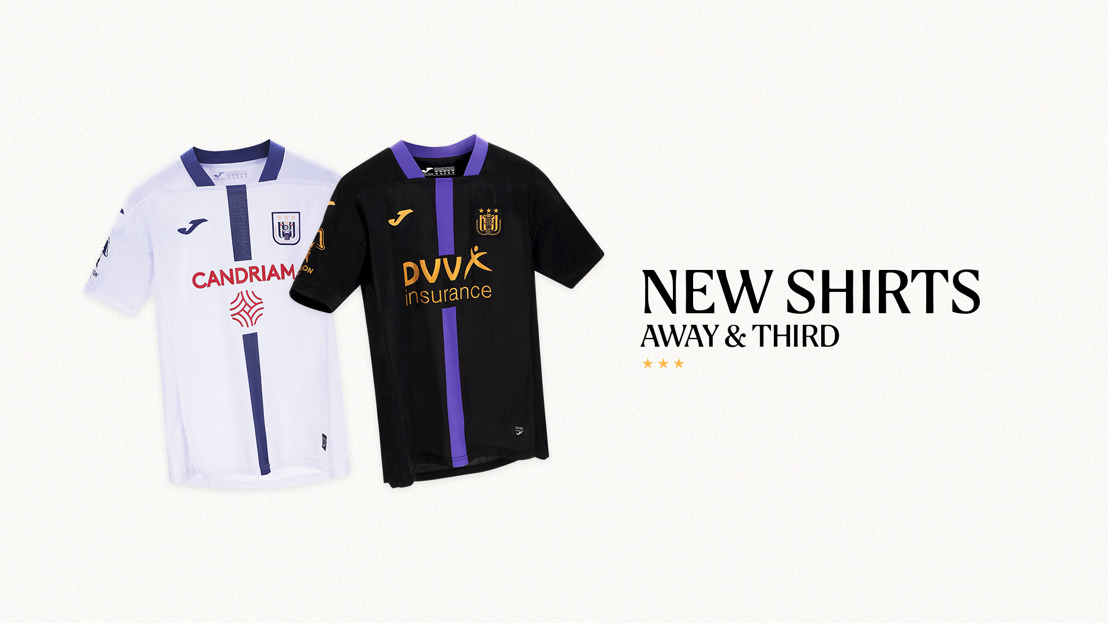 They're here. Discover the white and black shirt now.
RSCA presents two new shirts: the away shirt and the third shirt. The away shirt is a classic white, with a distinguished purple stroke in the middle. The same purple stroke can also be found on the black shirt, that's decorated with golden accents. On the back of the shirt, the Belgian colors are represented in the neck.
These new shirts are part of the first kits of the renewed partnership with Joma. Sponsors DVV and Candriam are on the chest, while new sponsor Napoleon Sports gets a spot on the sleeves.
The away shirt and the third shirt are available now in our RSCA fanshop. The home shirt will be presented during the fanday and gala-game against Ajax on the 22nd of July.
Shop your favorite shirt at shop.rsca.be