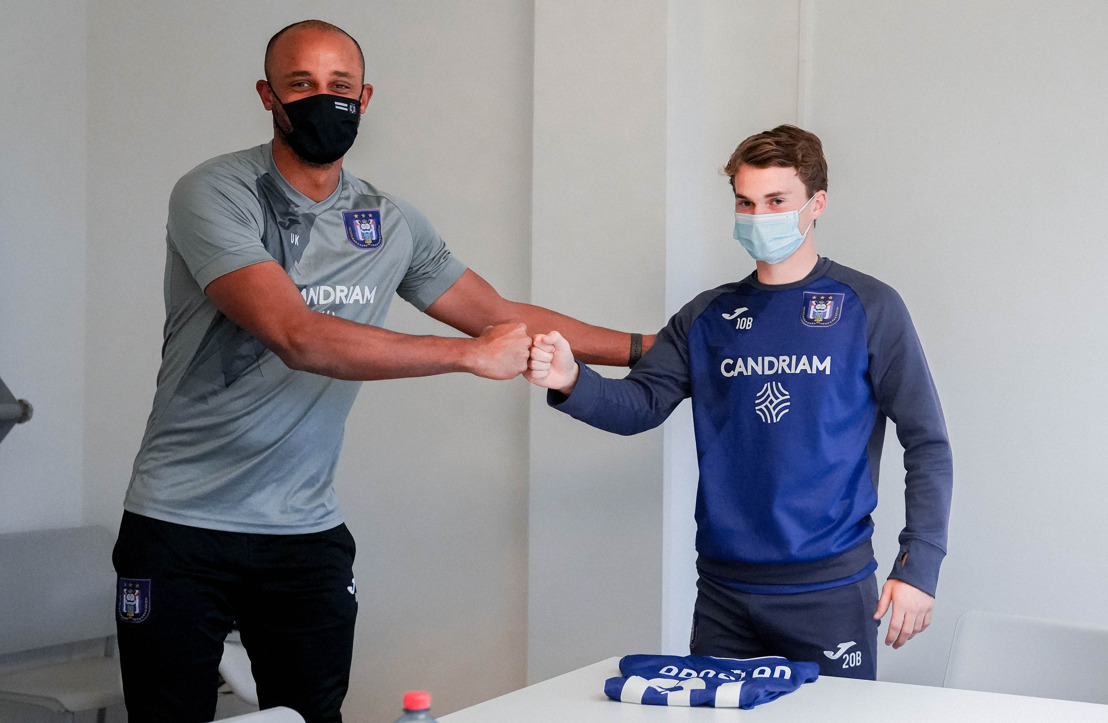 Kristian Arnstad is staying a little longer at RSCA
The young Norwegian extends his contract at Anderlecht until 2023
Norwegian youth international Kristian Arnstad extends his stay at RSC Anderlecht. The 17 year old midfielder put his signature to a contract extension until 2023. He arrived in Neerpede in september 2019 from Norwegian first division team Stabæk and has joined the A team this season.
Peter Verbeke, Sports Director at RSCA: "Kristian made the jump to the A team this september and has been progressing steadily training after training. He's good with the bal, has court vision and brings energy and a winner's mentality on the pitch, despite of his young age. This contract extension is a logical next step for him in his further development."
Manager Vincent Kompany is very happy with Kristian extending his stay at Anderlecht: "This is absolutely the right decision, for Kristian and for the club. He has been showing a great attitude every training session and is showing what he can do. He deserves this big next step, congratulations to him!"
Download the video here or the pictures below.