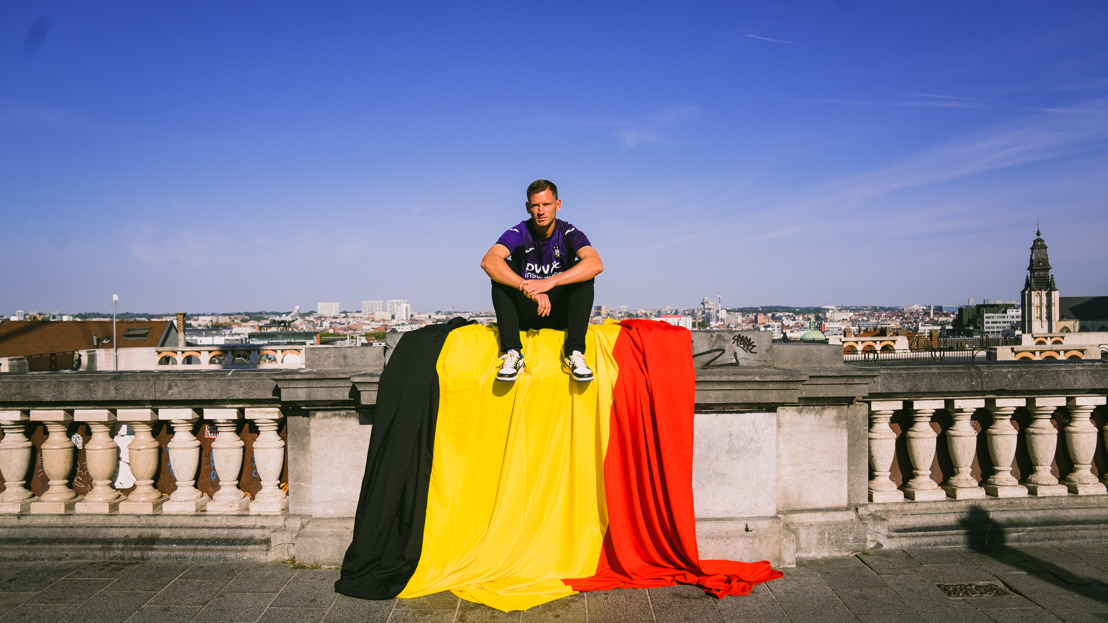 Welcome to Jan Vertonghen: Belgium's record holding defender
Join us at the press conference at 2:30 PM in the press room at the Lotto Park
Jan Vertonghen, the Red Devil with the most games for the Belgian national team, signs a contract for 2 seasons at RSC Anderlecht. He joins us from SL Benfica.
An absolute stronghold of Belgium's national team with 139 international games. A defender with invaluable expertise and international experience. Jan Vertonghen is Royal Sporting Club Anderlecht's latest signing and will make his debut in the Belgian competition in purple & white.
To sum up some of Jan's statistics: 220 games for Ajax Amsterdam, where he won two cups and became champion twice in a row. 315 games for Tottenham Hotspur, where Jan was crucial in defense for the Spurs. 89 games for SL Benfica. 45 games in the Champions League, 54 in the Europa League. These are some of the staggering numbers behind a defender who has seen just about everything in his career.
And yet, almost everyone will identify Jan Vertonghen with Belgium's national team. Jan made his debut for his country in 2007 and since then, he has surpassed Jan Ceulemans as the record international. Jan was a crucial player for the Red Devils at the World Cup in Brazil (2014), the Euro's in France (2016), he helped our national team to seal third place at the World Cup in Russia (2018) and also played at last year's Euro's.
Now, at the age of 35, Jan Vertonghen will make his debut in the Belgian league. At RSC Anderlecht, he will balance a young group with his experience and will be an important asset to the purple and white defense.
Jan Vertonghen:
"There have been talks with RSC Anderlecht in the past already, but suddenly everything fell into place. I've been following the club's project for a while now and I'm convinced that with my experience I can contribute something to this group. This is simply the right step in my career and I'm really looking forward to playing my first game at the Lotto Park."
CEO Peter Verbeke:
"Jan is highly motivated to give everything for RSCA in the next two seasons. He has specific goals in mind that he wants to achieve with this club. With his winning mentality, experience and of course his qualities, he is a great addition to our squad."